The New Icona Series: Ferrari Monza SP1 and SP2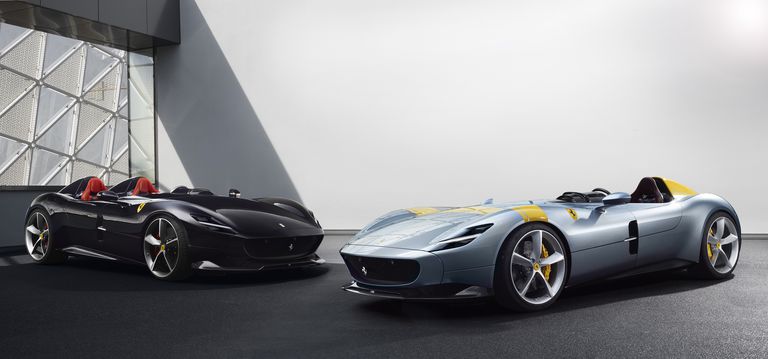 A new pillar is born in Ferrari. Driven by timeless design of iconic Ferraris reinterpreted with innovative materials and state of the art technologies, the new Ferrari Monza SP1 and SP2 have made their debut in Maranello.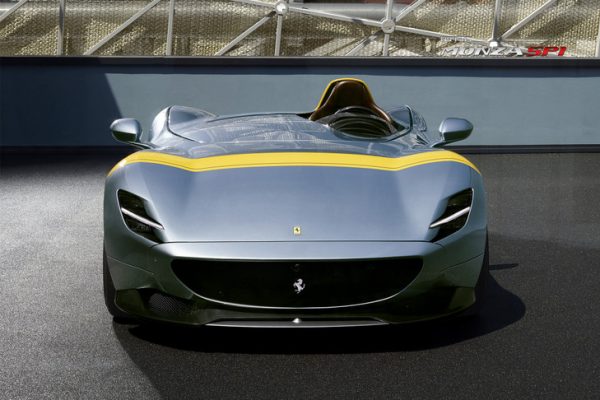 Dedicated to 499* collectors, the Ferrari Monza SP1 has been designed as an uncompromising single-seat road car that offers a truly unique experience behind the wheel while the Monza SP2 has a two-seater configuration that is defined by its additional protective screen and roll-bar and elimination of the tonneau cover.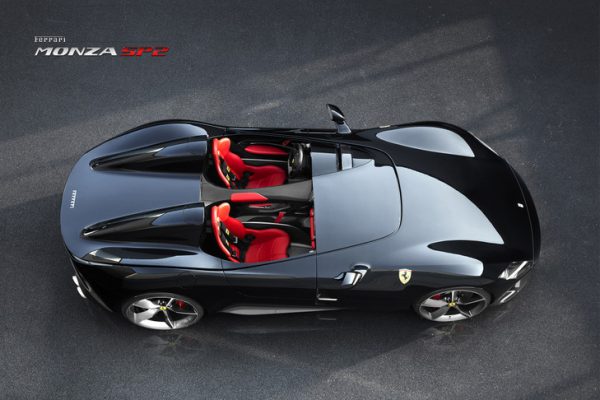 The architecture of the series gives the driver a feeling of blistering speed that normally would only be experienced in Formula 1. This is a thoroughly contemporary Ferrari that draws on the past while refusing to acquiesce to the retro, and brings back memories of the first Ferrari's on the road.
Engine
Type
V12 – 65° twin turbo
Overall displacement
6496 cm3
Maximum power output
596 kW (810 cv) at 8500 rpm
Maximum torque
719 Nm at 7000 rpm
Weight and Dimensions
Length
4657 mm
Width
1996 mm
Height
1155 mm
Dry Weight**
1500 kg (SP1), 1520 kg (SP2)
Performance
0-100 km/h
2.9 s
0 -200 km/h
7.9 s
Max. Speed
> 300 km/h
*Source: Ferrari.com
**with 98 octane petrol
***With optional lightweight contents