The Ferrari GTC4Lusso debuts at the Geneva Show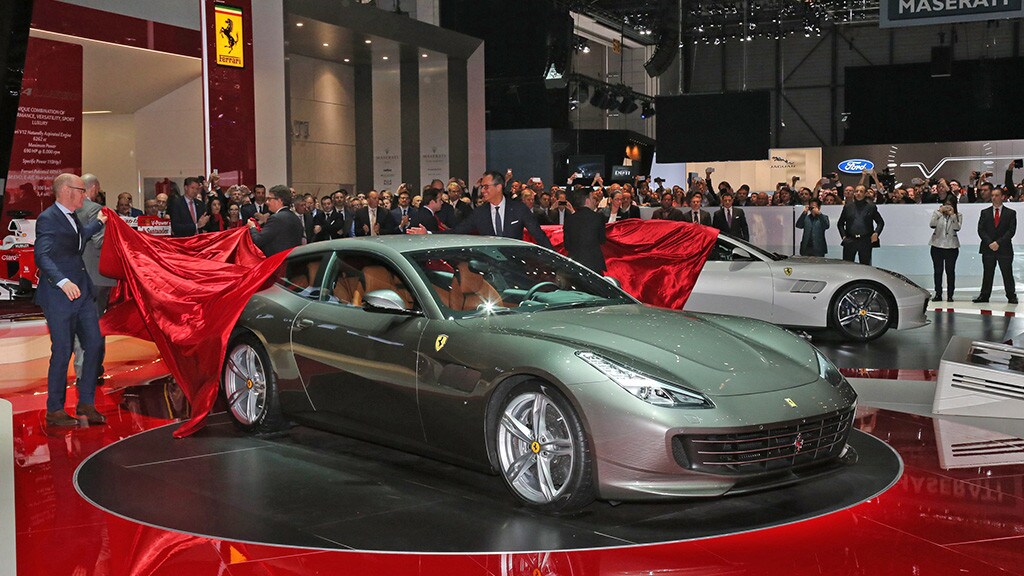 The Ferrari GTC4Lusso debuts at the Geneva Show: class-leading performance, versatility in all driving conditions, sublime elegance.
The new Ferrari GTC4Lusso has been unveiled at Geneva auto show. The GTC4Lusso introduces a slew of technological innovations, notably the new Ferrari-patented 4RM-S. Four-wheel steer, the system is integrated with the four-wheel drive transmission which also features an electronic differential and Ferrari's Slip Side Control (SSC4) system which is now known as 4RM-S.
The GTC4Lusso's style, aerodynamics, powertrain and chassis dynamics have all been enriched, making the GTC4Lusso a part of Ferrari's current celebrated line of cars. The badge makes reference to past renowned and recognized Ferraris, such as the 300 GTC, four seat 330 GTC, one of Enzo's favorite, and the 250 GT Berlinetta Lusso.
The naturally aspirated 6.3-litre V12 engine with compression ratio of 13.5:1 and maximum torque is 697Nm at 5,750 rpm with 80% already available at just 1,750 rpm for superb responsiveness even at low revs. The GTC4Lusso impressive 0-62 mph takes 3.4 seconds and a top speed of 208mph.

As a result, the GTC4Lusso exudes elegance and exclusivity, its unprecedented forms underscoring its most dynamic traits in an effortless marriage of sportiness and signature Grand Tourer traits.