Finali Mondiali: Ferrari Challenge World Finals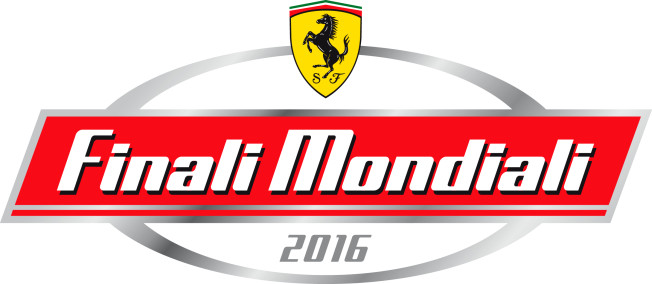 A
HISTORIC FIRST FOR ANY
FERRARISTA
Join Ferrari Beverly Hills and racing arm, ScuderiaCorsa, at the Ferrari Challenge
World Finals – Ferrari Finali Mondiali
– at
Daytona International Speedway,
December 1-4, 2016, to write the next chapter
of Ferrari history at the storied track in
sunny
Daytona Beach, Florida.
For the first time ever in history, the Finali
Mondiali
will take place on U.S. soil in
Daytona.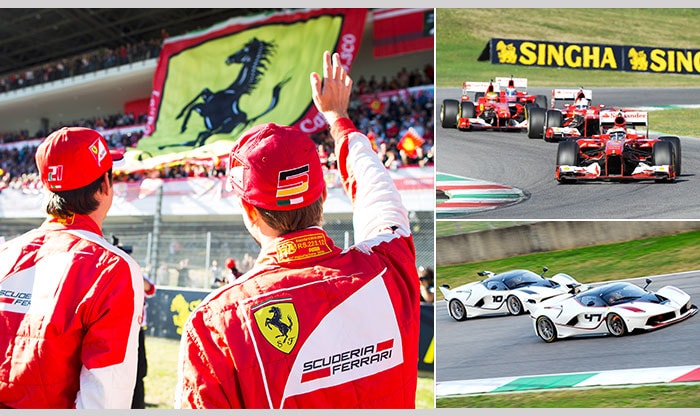 Over eighty 458 Challenge Drivers from around the
world
will compete to be crowned the Ferrari Challenge's 2016 World Champion.
Ferrari
F1 and XX program, including the 1035HP FXX-K, will bring unforgettable
show to
the legendary banks of Daytona that has never been seen before in the
U.S.
HELP
US SET A NEW GUINNESS WORLD
RECORD
For owners seeing a more active role in the event,
be
one of 1,000 Ferrari vehicles circulating the high banks as we attempt
to set a
new Guinness World record for the largest parade of Ferraris ever
organized.
DAYTONA INTERNATIONAL
SPEEDWAY
IMMERSE
YOURSELF IN THE
ACTION
Join Ferrari Beverly Hills for this unprecedented
opportunity
to see all that Ferrari has to offer, including: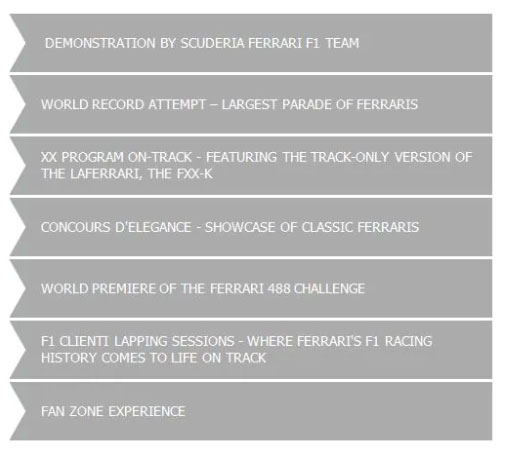 To make sure you have the latest updates on all the excitement the
2016 Finali Mondiali has in store, please be sure
to
contact your Ferrari Beverly Hills Marketing Manager at [email protected]
where you can
receive detailed information on all the events taking place, as
well as the all-inclusive rally from Miami to
Daytona.
For registration questions, please contact Ferrari Support
at [email protected]
or
(866) 551-2828 by indicating Ferrari Silicon Valley as your preferred
dealer.