Drive the Ferrari fleet, including the 488 Pista, on the track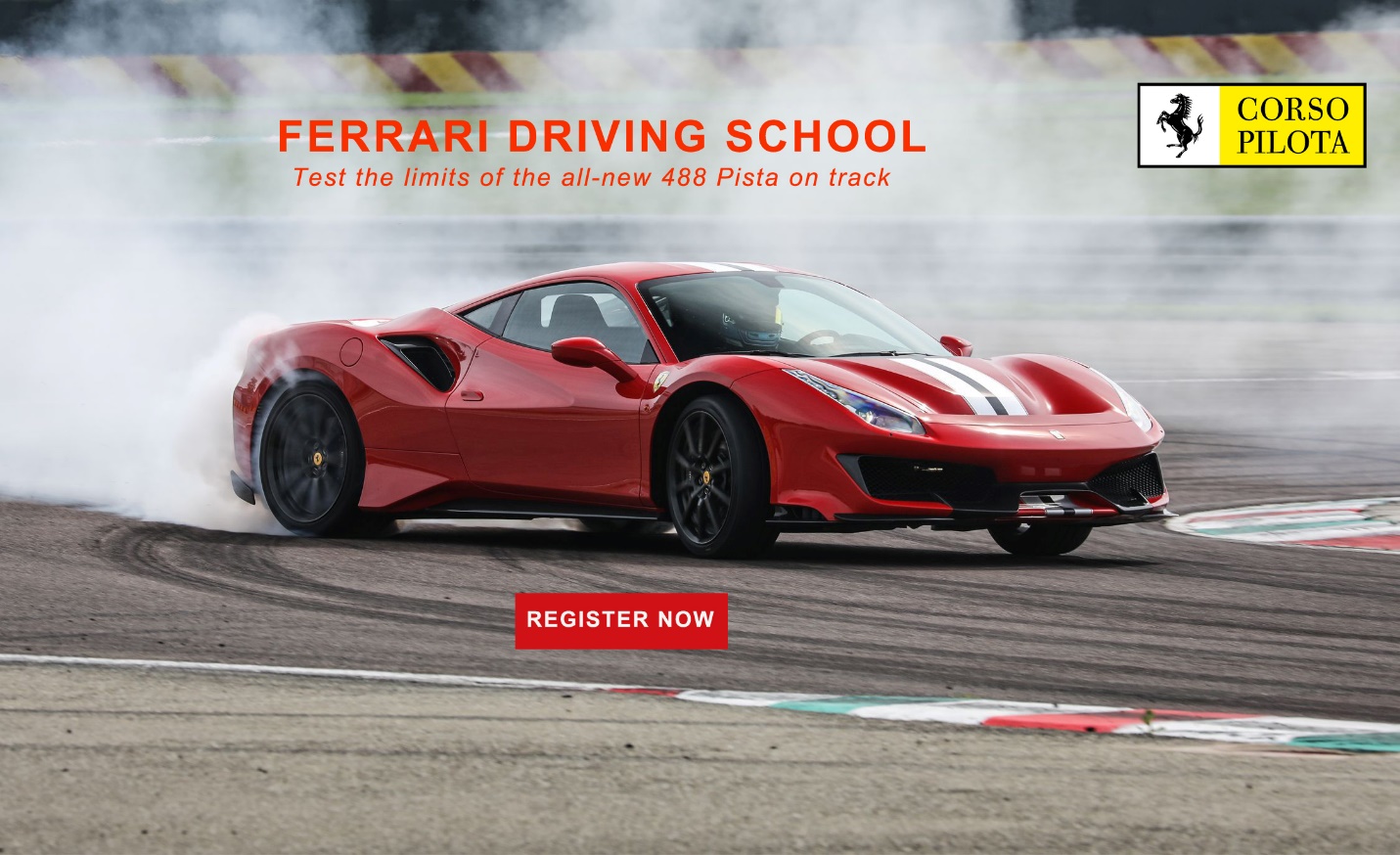 Exclusive Offer for Mattioli Automotive Group Clients Fly NetJets from LA to Las Vegas

September 18-20, 2019
Las Vegas Motorsport Speedway
Drive the Ferrari fleet in the environment they were built for: the race track. Learn Get expert instruction on advanced high-speed driving and vehicle control techniques from the top drivers in the world, handle the car's limits in cornering while optimizing overall driving performance in a controlled environment.
Package Includes:
• Two days of hands-on Ferrari on-track driving course
• Five-star accommodations at the Four Seasons in Las Vegas
• Champagne reception, group dinners, and lunches at the track
• Shuttle transfers between hotel and track
• Commemorative event memorabilia
With four progressive courses, you'll learn to master everything from car control to racing technique. Our Sport course introduces you to the 488 GTB, 812 Superfast, and the all-new 488 Pista. After completing the Advanced level, you'll be ready to step up to the 488 Challenge in Evolution and Challenge, learning race skills from the top drivers in the world.

We are working with our partner at NetJets to provide shared flights from Van Nuys to Las Vegas at a special partner rate. At a minimum occupancy of four passengers and a maximum of 12, the flight pricing will be between $1,500 and $2,500 per person round trip from Van Nuys.*
*NetJets' final price per passenger is based on the final number of passengers and will be subject to federal excise tax.