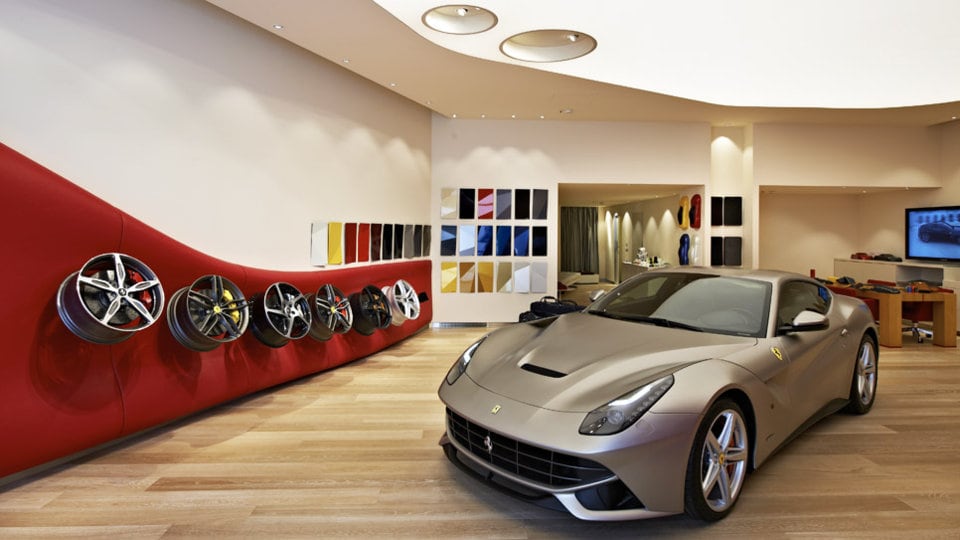 Ferrari Personalization Program
All Ferraris deliver a unique emotional impact. Since the very first models were built in the late 1940s and early 1950s, our clients have always insisted on bringing a personal touch to their vehicles. In those early days, owners had huge freedom of choice in terms of the fabrics, leathers, woods, colors and finishes of their cars, resulting in genuinely one-off creations tailored minutely to their individual desires and tastes.
Even today, stunningly beautiful cars, each one completely unique, continue to emerge from the same Maranello factory gates. This is because Ferrari offers clients not simply an infinite choice of colors but also an endless selection of materials, treatments and finishes.

While every model is the maximum expression of sports car design, there is the opportunity for each individual client to put their own finishing touch to their car, thanks to the range of personalization possibilities available through the "Personalization & Atelier" programme.

  
The Ferrari Atelier, flagship for the "One to One" Personalisation Program, was launched at the end of May 2008 with the 612 Scaglietti, and was extended to the 599 GTB Fiorano in November 2008. From March 2009, Ferrari will also introduce the California on to the program.
Ferrari clients have the opportunity to realize their truly unique Ferrari by join the Personalisation & Atelier Team in Maranello within the Ferrari Factory.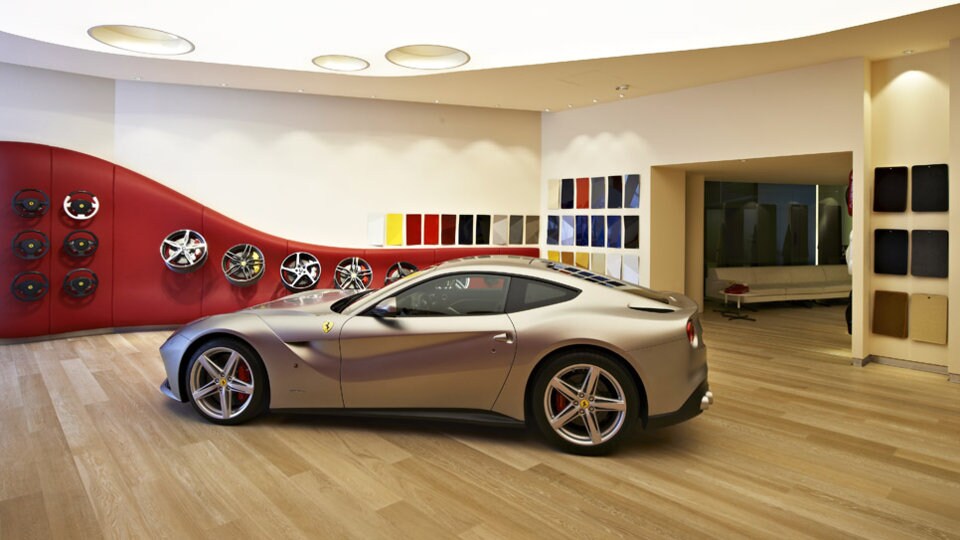 Ferrari Atelier is a truly remarkable experience and clients also receive a tour of the production line, highlighting how your very own Ferrari will be created through every stage of production. Alternatively, Ferrari Westlake has a complete in-house Atelier, equipped with the very latest car configurator technology and various samples to touch and view. Here, with the guidance of our skilled team, you can create your own computer generated Ferrari car to see how it will look.