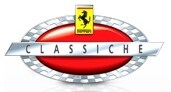 Ferrari Westlake has been awarded Authorized Classiche Center. Available to only a handful of dealership in North America, the Classiche Center designation authorizes Ferrari Westlake to offer technical assistance and complete restoration and maintenance services to historically significant Ferraris, as well as work with the factory on certificates of authenticity.  The service is available to Ferrari road cars over twenty years of age and to Ferrari F1 cars, sports and sports prototypes of all ages.
The goal is provide owners with a document attesting the authenticity of their vehicle as well to preserve the heritage of the cars that embody the marquee's excellence in terms of performance, technology and craftsmanship and symbolize the Prancing Horse history and passion.
Certificate of Authenticity
The criteria for a certificate of authenticity are original: chassis, engine, gearbox, transmission, suspension, brakes, wheels, bodywork and interior. During the certification process the car undergoes a rigorous examination by a group of experts from the Ferrari Classiche program.

Restoration and Maintenance
Ferrari Classiche carries out the work of restoration and servicing on the cars returning them to their original level of authenticity through the use of technical drawings and tools, and where possible, the factory foundry and machines used to manufacture the original components.
Spare Parts
All spare parts offered through the Classiche program are sourced exclusively from the Ricambi Classiche Ferrari department and have undergone the necessary quality control to ensure the original technical specification of the parts.
For additional information on the Ferrari Classiche please feel free to contact our Ferrari Westlake Service Department, download the Ferrari Classiche brochure or email
classiche@ferraribeverlyhills.com 
Download the Ferrari Classiche Brochure